A day goes by without we hearing 'bad news' and for some,  encountering insurmountable challenges.  Fear may have a grip on us – will my business thrived?   How to safeguard my wealth against thefts?  How to maintain good health and not fall sick?
Whatever our fears may be – we have forgotten the authority God has given to us who believe on Him.  The problems we faced may seem so big, unique and impossible to overcome – the more we speak of it, the bigger it becomes, apparently we fall into the devil's trap and intimidation.
In Mark 11:23 – 24 – "For assuredly, I say to you, whoever says to this mountain, be removed and be cast into the sea, and does not doubt in his heart, but believes that those things he says will be done, he will have whatever he says.  Therefore I say to you, whatever things you ask when you pray, believe that you receive them, and you will have them.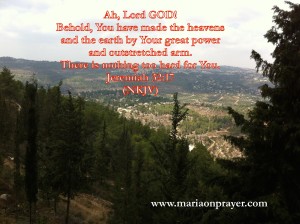 From this passage, the Living God we believed in will be able to change our situation.  He is much bigger and stronger for Nothing is impossible to Him.
Confront the problems in the Name of Jesus.  Where we hear negative, discouraging words, counteract with the Word of God which is life and healing.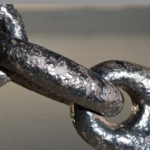 When we allow fear in our hearts its like chains that needed to be broken in order for us to be set free.
2 Timothy 1:7 – For God has not given us a spirit of fear, but of power and of love and of a sound mind.
Jeremiah 29:11 – For I know the thoughts that I think toward you, says the Lord, thoughts of peace and not of evil, to give you a future and a hope.
1 Samuel 17 – is a good example of how God help David who was a youth then to confront Goliath.  Goliath's appearance must have gripped the Israelites with fear.  Initially David was discouraged by his brother and even King Saul but he shared how God enabled him to kill the lion and bear to rescue the lamb from its mouth.  Not only was he bold but he knew God personally as in verse 37 – "The Lord, who delivered me from the paw of the lion and the from the paw of bear, He will deliver me…"
When David confronted Goliath, he was mocked and ridiculed.  Nevertheless David was confident and exclaimed that the battle is the Lord's and He will deliver him into his hand and David will strike him and remove his head.  When the battle began, David took a stone and slung it and it struck Goliath in his forehead and he fell and was killed.
The above story is one of the many testimonies of God's deliverance in times of hopelessness and despair.  When we seek God in prayer He removes the stress and dross we faces.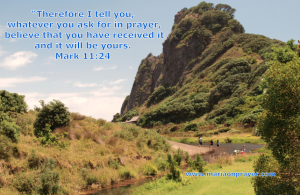 Faith in God is the key and as we speak God's promises in the atmosphere, the powers of darknesses is broken in our lives.
PRAYER:
Thank you dear Lord for I am blessed and not cursed,
I am healed by the stripes of Jesus,
I am rich and not poor for God is my Provider.
In Jesus name I break the spirit of Fear as fear is not my portion in the land of the living,
I will not die but live to declare the works of God.
From the crown of my head to the sole of my feet I plead the blood of Jesus over me.
I put on the whole armour of God:
the helmet of salvation,
the breastplate of righteousness,
the belt of truth,
the shield of faith against the fiery darts of the enemy,
the sword of the spirit
and the shoes for the gospel of peace.
In the name of Jesus I reject the demon of fear,  leave my life right now.
At the name of Jesus every knee shall bow, of things in heaven, on earth and under the earth and confess that JESUS IS LORD!
Thank you Lord Jesus for I am set free and I am more than a conqueror through Christ Jesus.
AMEN!