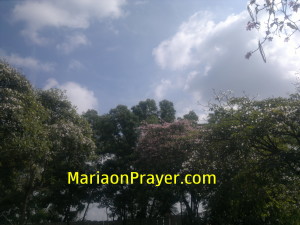 As believers, we are the temple of the living God and His Spirit dwells in our spirit. (we are tripartite – Spirit, Soul and body).
John 7:38 (NASB) – "He who believes in Me, as the Scripture said, 'From his innermost being shall flow rivers of living water.' "
(Its Important to note that water is essential for living) In other words, it is God's presence and life flowing out of our spirit like rivers.
We were bought at a price (Christ's death on the cross liberates us from sin)
Hebrews 9:22 – And according to the Law, one may almost say, all things are cleansed with blood, and without shedding of blood there is no forgiveness.
Hebrews 10:10 – By this will we have been sanctified through the offering of the body of Jesus Christ once for all.
Hebrews 10:14 – For by one offering He has perfected for all time those who are sanctified.
At Lord Jesus's death, the veil that separated the holiest place from the other parts of the temple was torn in two. Therefore we have direct access to God's presence by the blood of Jesus.
As such we need to glorify God in our bodies and in our spirits. Since we belong to Christ, we are to take care of our bodies and not defile it in any way. We are under grace and we ought to walk according to His Spirit within us.
We are privileged being able to tap on God's power and presence whenever and wherever we require it. As Christ overcame the devil so can we. Lord Jesus is our hope and strength.
John 14:12 – Truly, truly, I say to you, he who believes in Me, the works that I do shall he do also; and greater works than these shall he do; because I go to the Father.
(we shall do more than Christ did through the help of the Holy Spirit)
We are connected to Christ– the Source of power. Can we say like Paul did – 'I no longer live but Christ lives in me'? Can we walk in consciousness that since we are the temple of God, we should not walk in fear. May we allow God to mold and make us to be like Lord Jesus.