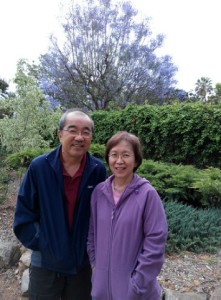 Mr L.S. Yap has undergone four operations for brain tumour and had lost his speech.  He has taken a turn for the worst. One of his legs is paralysed.
He was prayed for by Eddy and Henry.
Much later His wife responded and informed that L.S. is improving and managed to utter a few words now and was able even to sing a birthday song to their daughter.   His legs are getting stronger and able to move more freely.  Praise the Lord.
On this note – Eddy affirmed that we (believers) are the body of Christ and when one is hurt, we are hurt too.  God has given us His sacrificial love in order we are able to love one another.  He believed L.S. Yap is already healed, and that he should continue to have  faith in God and never let the devil tell him otherwise.  He is to meditate on God's Word – to declare and proclaim that the Scriptures given to him as often as he can.
All glory be to God for His love, compassion and mercy heals.  Hallelujah, praise the Lord. Amen.
Exodus 33:19 … "I will make all My goodness pass before you, and I will proclaim the name of the LORD before you.  I will be gracious to whom I will be gracious, and I will have compassion on whom I will have compassion."