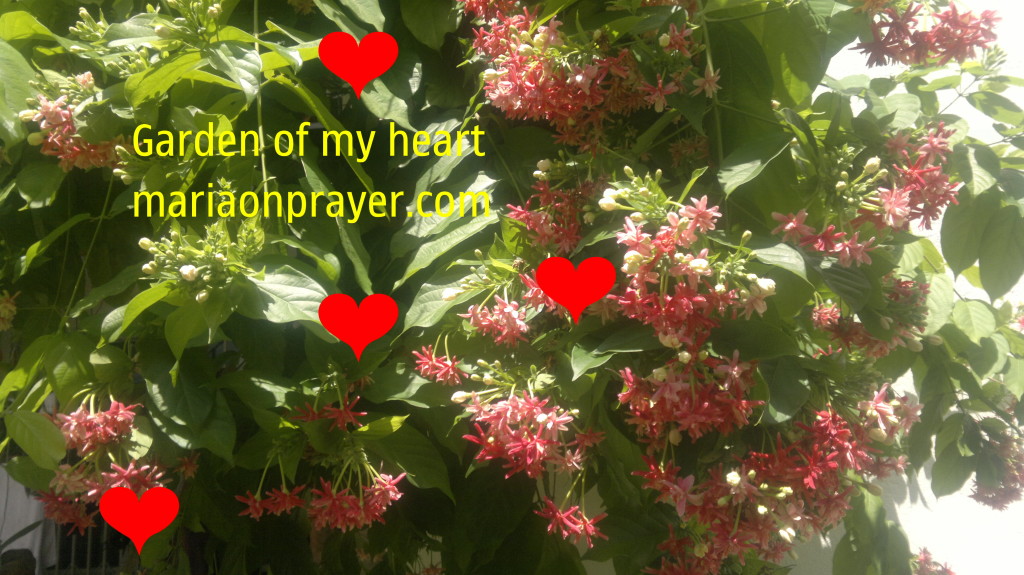 What seeds do I sow in my (heart) garden?
Is it plants/flowers?
Are there sprouting of weeds?
How do I protect it from insects and animals that may destroy what I have planted?
What does my flowers and plants feed on?
As I pondered over this things, I realized that we need to guard our hearts at all times.
The bible says in Jeremiah 17:9-10 (King James Version)
"The heart is deceitful above all things, and desperately wicked; Who can know it?
I, the Lord, search the heart, I test the mind, even to give every man according to the fruit of his doings."
Just as in the physical realm, trimming the weeds that grow would not help, as sooner or later it sprout out again. Uprooting it, is the best course of action to take to eradicate its growth.
Likewise in our spiritual heart, what are the things that need to be 'uprooted' so that we maintain a wholesome and good relationship with Father God?
Hiding God's Word in our heart is essential that we do not sin against Him. Allow God to search our hearts daily. Are there sins in our hearts like weeds? Do we allow external influences to defile our hearts? Let the laser of God's word pin point our erring ways and by confessing our sins and forgiving others is like cleansing of dust and dirt on the leaves of our hearts. Consequently we are able to absorb the essential elements of God's ray of sunlight to thrive us. God knows what is best for us.
Dear Lord,
You know everything about us – nothing is hidden from you. Just as we need You in our lives, uproot all the 'weeds' (wicked emotions) that might destroy our relationships with You.
Lord, cleanse our hearts daily and fill us with your Holy Spirit. Help us to treasure Your Word in our hearts that we may not sin against You.  
In Jesus Name I pray,
Amen.