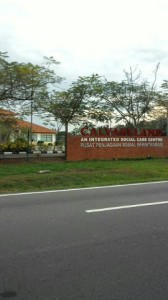 A recent visit to a place called Calvaryland –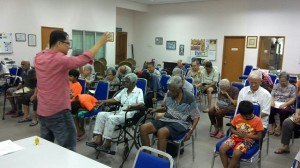 Praise God for restoring the eyesight of an inmate.
A parkinson patient received strength to walk and run on the spot.
An Alzheimer lady with kidney failure was filled with faith that she stood up and believed that our Lord Jesus had healed her and given her new kidneys and new brain cells.  May God honour her faith and heal her.
An elderly man received healing from body and joint pains whilst listening to the testimonies of healing.  Many of them were encouraged, strengthened and resolve to live with hope, joy and peace and love in Christ Jesus.  Thank you Lord Jesus – we give You all our praises and worship.  We declare all glory be to God. Amen.
=====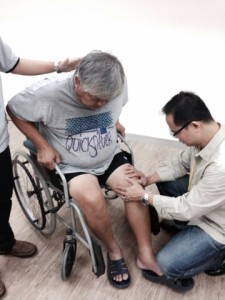 At the Healing Rooms, Petaling Jaya (13 April 2015), an FGB Brother Karlos brought an atheist (big man in the centre) to be prayed for.  He couldn't walk for a few days and came in a wheelchair.  Both he and his wife accepted Christ Jesus as their Lord and Saviour.  After prayers, having that 'mountain moving' faith he got up and walked out of the room, praising and thanking our Lord Jesus for healing him.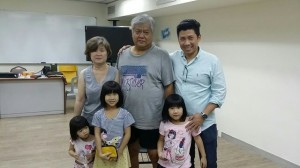 Apart from this great news, two others accepted Jesus Christ to be their Lord and Saviour.  One of the girls who had a curved spine was healed.   To God be the Glory.